Tom Wilson, MSME, founded TGWilson Consulting in 2019 after spending over three decades in the medical device industry with a particular focus in orthopedics, spine, and craniomaxillofacial areas.
Tom has held engineering and leadership positions in start-up through large companies with direct involvement in all facets of the business from concept through commercialization. While in these positions he has spent a significant amount of time in the field in the US and abroad, generating a thorough understanding of pathologies and clinical procedures. As a result, he brings a comprehensive perspective on engineering, business development, and commercialization of medical devices to the consulting business.
Tom understands that direct field experience is critical in identifying clinical opportunities and is driven to utilize that experience to define and solve complex problems.  He also understands that communication and teamwork are key to the success of any project, and strives for a high level of interaction with his clients in every project.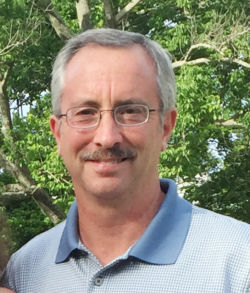 Tom became interested in biomedical engineering early in college and continued that interest through graduate school, ultimately obtaining an MS in Mechanical Engineering with a focus on biomechanics and design from Purdue University.  His research thesis on the delamination of polyethylene knee components has been referenced repeatedly in legal cases.
Following graduate school, Tom began his professional career with Stryker Howmedica Osteonics where he held engineering and management positions in hip and knee product development, including implants and instrumentation. Notable projects included the development of a novel titanium porous coating and a low-cost magnetic hip navigation system. This experience included a great deal of work in the operating room and drove home the principle of how important direct field knowledge is in the design process.
Tom's product management skills were further honed at the Musculoskeletal Transplant Foundation while overseeing the company's spinal allograft products. The desire to get back into more research and development found Tom moving on to Surgical Dynamics in the role of manager of interbody fusion R&D and work on a full line of fusion technologies including the Ray TFC interbody cage.
Tom has always looked for new challenges, so when he was presented with the opportunity to join the start-up company, Spine Wave, as one of its first employees, he jumped right in. Tom hit the ground running and was responsible for growing the company from a handful of employees to hundreds. In the early part of his career at Spine Wave, he directed the development of an injectable protein-polymer hydrogel intended to replace or augment the natural nucleus of the disc as a motion-preserving alternative to fusion. His team was responsible for preclinical and clinical development activities, including material characterization, biocompatibility testing, delivery, and surgical techniques, and case coverage, and data collection for US and OUS clinical studies.
Tom was then appointed Vice President of R&D at Spine Wave, a role he held for ten years and which included the development of the company's fusion technologies. In this position, he oversaw the expansion of the R&D team and resources as his team built the portfolio into a full line ranging from cervical to lumbar fusion focusing on minimally invasive and expandable technologies. The product line was uniquely focused on differentiated solutions to real clinical problems and resulted in over 150 patents issued to the team, of which he is named on 16.
Most of Spine Wave's portfolio was developed internally, but Tom was also engaged in diligence and licensing of technologies that were acquired into the portfolio. As a result of Tom's comprehensive experience, he has also been engaged as an expert witness in litigation cases on multiple occasions.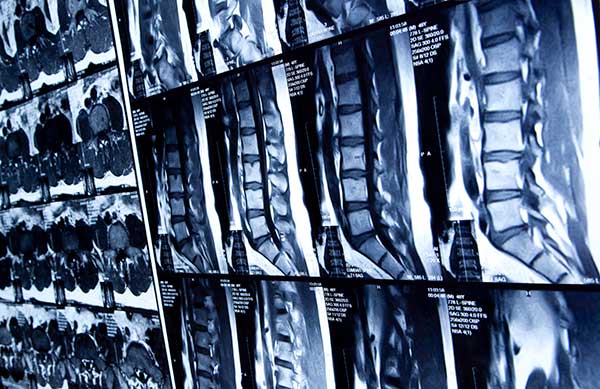 Guardado v. Heffesse, et al; Superior Court of State of California County of Los Angeles Central District, Civil Case No. BC563645. Deposition as Person Most Qualified for Spine Wave, Inc.
Guardado v. Heffesse, et al; Superior Court of State of California County of Los Angeles Central District, Civil Case No. BC563645. Retained as Expert Witness by Harrington, Foxx, Dubrow & Canter, LLP.
Langen, et al v. Spine Wave, Inc.; US District Court Southern District of Texas Corpus Christi Division, Civil Action No. 2:18-CV-00433. Retained as Expert Witness by Macdonald Devin, P.C.
US 5,704,961: Tibial Preparation Apparatus and Method
US 7,556,650: Methods for Injecting a Curable Biomaterial into an Intervertebral Space
US 7,722,579: Devices for Injecting a Curable Biomaterial into a Intervertebral Space
US 7,740,660: Methods for Treating Defects and Injuries of an Intervertebral Disc
US 8,197,544: Method for Distracting Opposing Vertebral Bodies of a Spine
US 8,246,630: Apparatus and Method for Injecting Fluent Material at a Distracted Tissue Site
US 8,317,802: System for Distracting Opposing Vertebral Bodies of a Spine
US 8,337,557: Apparatus and Kit for Injecting a Curable Biomaterial into an Intervertebral Space
US 8,357,168: Modular Injection Needle and Seal Assembly
US 8,444,694: Methods for Injecting a Curable Biomaterial into an Intervertebral Space
US 8,535,325: Kit for Use in Sealably Injecting a Biomaterial into an Intradiscal Space
US 8,690,883: Articulating Injection Cannula and Seal Assembly
US 8,702,760: Dynamic Spinal Stabilization System
US 9,132,207: Radiopaque Injectable Nucleus Hydrogel Compositions
US 9,237,908: Dynamic Stabilization System for the Spine
US 9,549,962: Radiopaque Injectable Nucleus Hydrogel Compositions
American Society of Mechanical Engineers (ASME) Member
American Society for Testing and Materials (ASTM International) Member
International Society for the Advancement of Spine Surgery (ISASS) Member
Advisory Board Member – UCONN School of Biomedical Engineering
Master of Science in Mechanical Engineering – Purdue University
Bachelor of Science in Mechanical Engineering – Purdue University
Bachelor of Science in Engineering/Biomedical Concentration – Purdue University